Looking for some kid-friendly tech gear this holiday season? Here are some on-trend gift ideas, featuring engaging content for kids.
Wearable Tech
Wearable tech is a great choice for energetic kids, as it seamlessly integrates innovative technology into their active lifestyles. For even more value, consider devices that combine fun with learning.
For instance, with the Kidizoom Smartwatch DX2, they can take pictures and videos, play games, tell time and more. The durable watch features a sleek design that includes 55 customizable watch faces to help kids learn to tell time, as well as two cameras that allow children to capture everything from action videos to selfies that can be customized in the Silly Yourself app or made into new watch faces. Kids can also use the watch's motion sensor for active play challenges or to track movements. The watch features an assortment of innovative games, including Monster Catcher, which uses augmented reality to help kids find and capture virtual monsters in the real world.
Gaming Systems
Shopping for a gaming console? Seek out family-friendly options that offer opportunities for age-appropriate or educational gaming. Some consoles even provide parental controls, so monitoring use is easy.
Camera Fun
Little cinematographers and videographers may enjoy the Kidizoom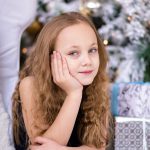 Action Cam 180, a 180-degree rotatable camera that takes photos and videos with fun features like slow and fast-motion. It comes with accessories needed to mount it to a bike, skateboard and more while taking action shots. The all-weather, water-resistant case allows for use up to six feet underwater, perfect for swimming and splashing. For even more fun, kids can play one of three included games.
Drones
Kids have always loved flying toys and with the technological advancements in drones, they can be had at all price points with a wide variety of capabilities. For beginners, you'll want to consider durable drones with easy controls. Just be sure to look into local rules and regulations to be sure you're flying in appropriate places that aren't restricted.
Handheld Smart Devices
With quality content and robust features similar to those found in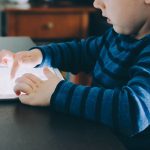 parents' smartphones, KidiBuzz lets children message over Wi-Fi to a parent-approved contact list. They can also push the talk button and send quick voice messages. Through the kid-safe web browser, users can visit popular pre-approved websites, and can also download Android apps. It's also a multimedia player for listening to music and watching videos. Kids can explore silly stamps, frames and photo effects and use them to capture pictures and selfies or make their own videos with the 180-degree rotating camera. The device includes more than 40 learning games and apps and its bumper and shatter-safe screen means kids can take it virtually anywhere.
Make this holiday season the most exciting one yet for kids, with great new tech gear that engages, informs and entertains. (StatePoint)