The latter part of the year is full of social engagements with family and friends. Pew Research Center says 92 percent of all Americans plan to celebrate Christmas as a holiday, with 69 percent using it as an opportunity to spend time with family and friends.
While many social occasions surrounding Christmas are anticipated for months in advance, unexpected pop-ins are also the norm this time of year. Rather than being caught off guard, individuals can take steps to prepare for unexpected guests.
· Have food available. Even if guests pop in for a little while, it's nice to be able to offer them something to eat. Keep cheese and crackers, fresh fruit, pretzels, and other snacks on hand. Make-ahead, crowd-friendly foods can be prepared and frozen. Casseroles, pasta dishes and stews are hearty and can serve in a pinch when unexpected visitors arrive. Simply take out to defrost and heat up. Keep cookies in air-tight tins and purchase a premade frozen pie to serve, if necessary. In a pinch, you can always order out, but over time the cost of having food delivered can add up.
· Keep the bar stocked. Toasting to a happy holiday season is the norm during this time of year. Toasting requires hosts have some spirits on hand. Stock the bar with a few staples, such as red and white wine, vodka, rum, whiskey, and mixers. Also, you may just want to create a signature or seasonal cocktail that can be served when guests arrive, such as a spiced punch or a holiday eggnog.
· Cue the playlist. Put together a playlist of favorite holiday music that will provide the ideal ambiance should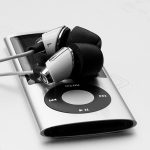 guests ring your doorbell. Thanks to services like Spotify, Amazon Music and Pandora, holiday music that fills a home with the sweet sounds of the season is now always accessible.
· Keep things neat. Set aside a closet or space that can serve as a catch-all where errant items can quickly be stored should guests arrive. Gather loose toys, books or stray papers in a basket and then stash the basket in the closet until guests depart. Routinely empty the dishwasher so dirty dishes left in the sink can be quickly loaded before guests arrive.
· Create an aromatic atmosphere. Scented candles that evoke the aromas of the season can refresh stale indoor air. Butter cookie-, apple pie- and cinnamon-scented candles can make it seem like you just finished some holiday baking.
Guests tend to drop by on a moment's notice come the holidays. Preparing for the unexpected can make such visits more enjoyable.