Halloween is a special day that delights children of all ages and helps adults feel like kids at heart. Few people want the fun to end once trick-or-treating is over. By throwing a Halloween party, revelers can continue celebrating well into the evening.
When hosting a Halloween party, it helps to determine who will be in attendance before making any plans. Parties that include children should be PG in nature, and hosts should find the right balance between scary and fun. While you want to have a certain measure of the macabre, make sure you don't send young guests home with nightmares. Reserve gruesome decorations and details for adult-only parties.
Halloween parties do not necessarily need to be ghoulish to be fun. Try a glittery gala masquerade party or decorate exclusively in orange and black. Classically eerie parties may feature ravens and crows, or they can be subtly spooky with red candles and heavy curtains.
Many people can't wait to dress up for a Halloween party, even picking out their costumes months in advance. Still, not everyone feels comfortable donning a costume. To welcome all guests, don't make costumes mandatory. One way around this is to set up a Halloween Disguise Table full of accessories that anyone can borrow and use to alter their appearance. Goofy glasses, strange hats, adhesive mustaches, or masks can be fun. If someone didn't feel comfortable dressing in full costume, he or she may be more apt to pop in a set of plastic fangs or put on a spinning bow tie.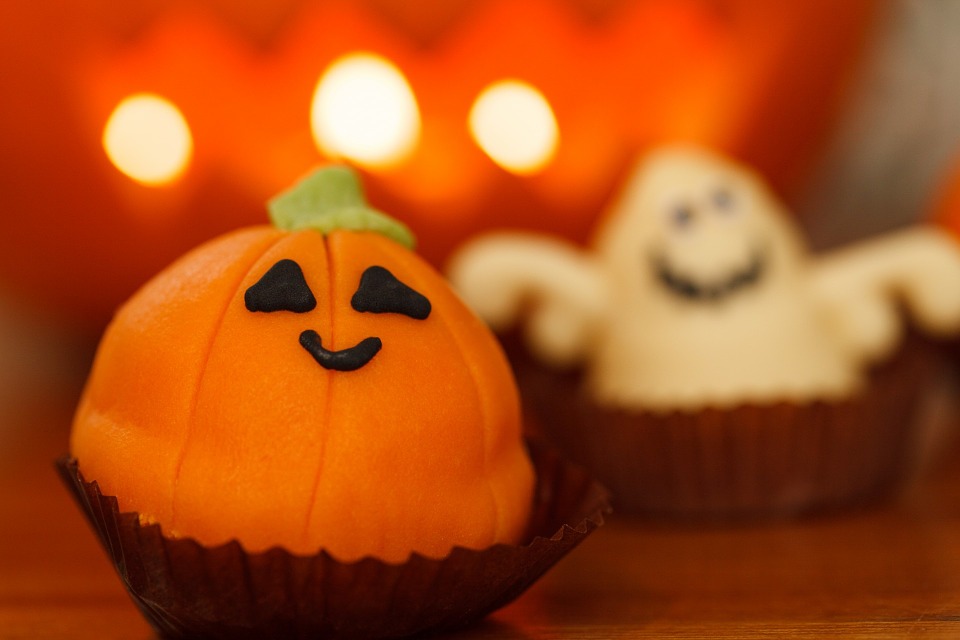 Food is an integral part of any party and can enhance Halloween soirées. Candy is a pivotal component of Halloween and you can play off that theme at your party. Set up a candy bar full of appropriately hued candies of all shapes and sizes. Put them on display in clear glass or plastic canisters so they add to your Halloween décor.
Some people like to get creative with Halloween cuisine, crafting foods into items that may look like parts of the body or other symbols of the holiday. Cookie cutters can turn sandwiches, desserts, biscuits, and many other foods into different shapes. However, foods also can be made a tad more spooky simply by renaming them or presenting them in interesting containers. Why not serve punch out of a fish aquarium? Other beverages can be housed in jugs or old bottles and labeled "potions." Use laboratory instruments, such as petri dishes, vials and beakers, to serve snacks.
A Halloween party makes for a fun night, and there is no limit to what hosts can do when planning their scary soirées.