When:
July 16, 2022 @ 8:00 am
2022-07-16T08:00:00-04:00
2022-07-16T08:15:00-04:00
Where:
Sponsored by Cumberland Valley Civil War Round Table
888 Lincoln Way W
Chambersburg
PA 17202

Contact:
Cumberland Valley Civil War Round Table
717-360-2154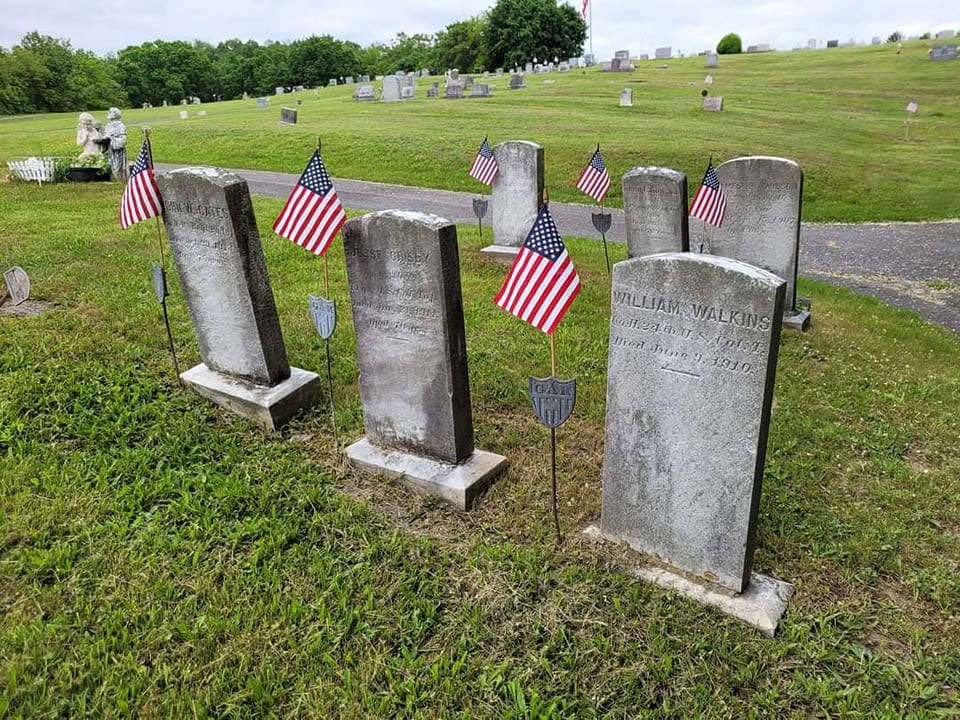 Cumberland Valley Civil War Roundtable in Chambersburg, PA will be holding on July 16, 2022. This project is to perform general maintenance and cleaning of more than thirty gravestones of Civil War soldiers who belonged to the United States Colored Troops and various other Union Black Regiments that are interred in Mt. Vernon/Lebanon Cemetery.
As individuals who enlisted to fight for their freedom and rights in America's most costly conflict, they were well aware of the possibility of death or slavery if captured on the battlefield, yet these men answered the call because they knew there was something greater at stake. At least a half dozen of the soldiers in the cemetery were from the 54th Massachusetts, the regiment made famous in the movie "Glory". Although designated a Massachusetts Regiment, close to twenty percent of the soldiers were from Pennsylvania, and nearly fifty called Franklin County home.
These brave and proud men deserve to be remembered, respected and honored for their service, and what better way than to take care of them in their final resting place. As I mentioned, we will be doing basic maintenance, such as straightening and cleaning the headstones. The scheduled date is July 16, two days short of the 159th anniversary of the ill-fated attack that the 54th made against Ft. Wagner in South Carolina. A couple of the men buried here were wounded in that attack.
If you are planning to attend, thank you in advance. Please dress for the weather and if you have, bring a bucket and a soft yet somewhat stiff bristled nylon brush. You may want work gloves or rubber gloves too. I have the ability to provide about 50 gallons of water for cleaning. If anyone has a bucket or barrel with a lid that we can use for water, please bring it. If you don't have a way to transport it, let me know and I will make arrangements to pick it up, fill it and haul it to the cemetery.
I will also bring a couple shovels, digging iron, level and some paver base crushed stone to try to straighten the leaning gravestones as much as possible. I have a garden sprayer that I will use to apply the D2 cleaner as needed.
Feel free to stay and help as long as you want. I plan to work until the cleaner is gone or the stones are finished. We may need to schedule a follow up day to finish. I honestly don't know what to expect as far as the time goes, but the more helping hands there are, the faster things get done.
I also want to thank those of you that are supporting this project by donating money to cover the costs of the materials and cleaner. This is certainly a help as well.
If anyone has any questions, please feel free to contact me at 717-360-2154 or at tlbaer61@gmail.com.
If weather conditions are questionable, check your email Saturday morning before you leave to be sure we are still working. We will send out a notice ONLY if we have to reschedule.
The cemetery entrance is located directly across Rt. 30 (Lincoln Way West) from Surplus City and Wendy's. Look for a burgundy-colored sign with gold Lebanon Cemetery letters. ( roughly 894 Lincoln Way W, Chambersburg, PA ).