Perhaps in part due to the popular 1991 film "Fried Green Tomatoes," many people are familiar with the Southern United States side dish of the same name. But as proven by the following recipe for "Grilled Green Tomato 'Sandwiches' with Herbed Cream Cheese" from Karen Adler and Judith Fertig's "The Gardener & The Grill" (Running Press), green tomatoes can be even more delicious when grilled than they are when fried.
Grilled Green Tomato "Sandwiches" with Herbed Cream Cheese (Serves 6)
Herbed Cream Cheese
1 8-ounce package cream cheese at room temperature
1 garlic clove, minced
2 tablespoons chopped fresh basil
1 tablespoon snipped fresh chives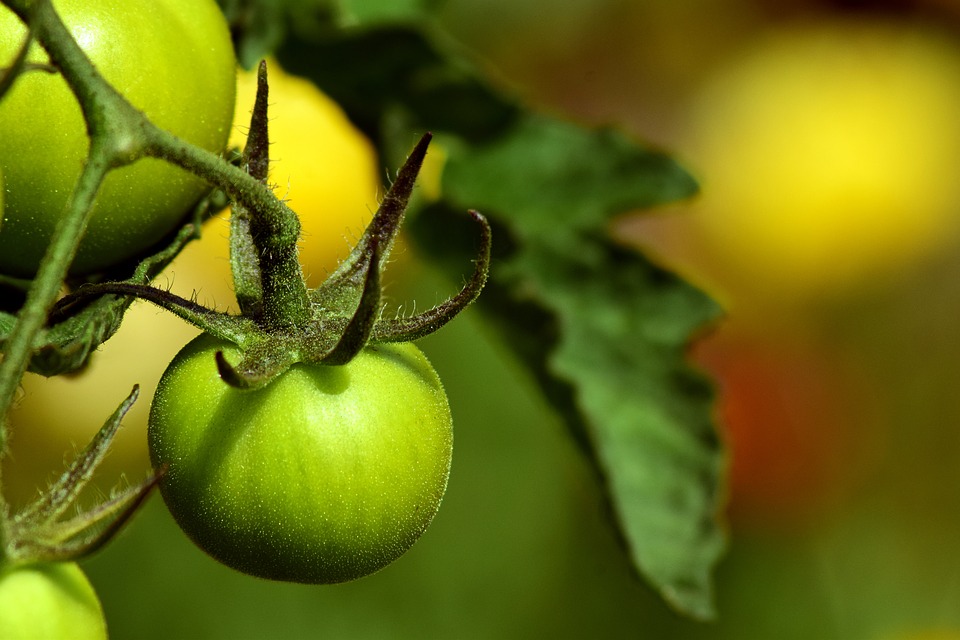 Tomatoes
4 large green tomatoes (about 11/2 pounds), sliced 3/4-inch thick (to make 12 slices)
Olive oil, for brushing
2 teaspoons Seasoning Salt (see below) or kosher salt
Ground black pepper
Prepare a medium-hot fire in your grill. Place a well-oiled perforated grill rack over direct heat.
In a bowl, blend the cream cheese, garlic, basil, and chives together until smooth. Set aside.
Brush the tomato slices with olive oil on both sides and season with seasoning salt and pepper. Place the slices on a baking sheet and bring out to the grill with the bowl of Herbed Cream Cheese and a knife for spreading.
Grill all of the tomatoes on one side for about 3 minutes with the lid open, then flip and grill on the other side for 3 minutes more, or until the tomatoes have good grill marks.
Remove the tomato slices from the grill and allow to cool slightly on the baking sheet. Spread Herbed Cream Cheese on half of the slices, top with a second slice and set the sandwiches on a platter. Serve the sandwiches hot, with oozing cream cheese filling.
Variation: Grill all of the tomato slices as above and top each grilled tomato with a dollop of the cream cheese and serve open-faced.
Seasoning Salt (Makes 11/4 cups)
1 cup sea salt
2 tablespoons paprika
1 teaspoon parsley flakes
1 teaspoon dried chives
1 teaspoon black pepper
1/2 teaspoon dried marjoram leaves
1/2 teaspoon celery seed
1/2 teaspoon curry powder
1/2 teaspoon garlic powder
1/4 teaspoon red pepper
Combine all of the ingredients in a glass jar and cover with a tight-fitting lid. Shake to blend. This keeps for several months in the pantry.